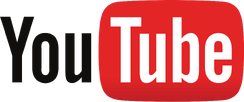 YouTube sjeh untîscrîpm an dînsanna o vidjona. Pok flajn o vidjona sjeh vidjotçîpo, muça a taçkena vlogo. Sûhseia vlogopohn bogahoh çana "YouTubers", ja un Njûlan, YouTuberna.
Kenton YouTuberna
Edit
Înic pok YouTuberna sjeh ahr hapn pâp.
Ronlâniç YouTuberna
Edit
Dutçapiç YouTuberna
Edit
Sûneilâniç YouTuberna
Edit
Joe Sugg - ehnojan, vidjotçîpo a kanto vidjona
Ehsten mûmo
Edit
Ad blocker interference detected!
Wikia is a free-to-use site that makes money from advertising. We have a modified experience for viewers using ad blockers

Wikia is not accessible if you've made further modifications. Remove the custom ad blocker rule(s) and the page will load as expected.