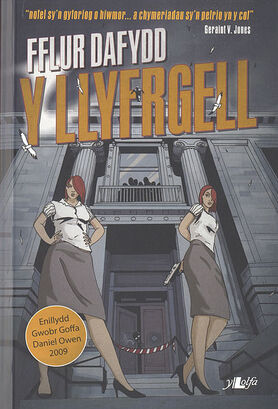 Y Llyfrgell (Galoniç: Da Tuvzaleln) sjeh Galoniç sumtuv bon Fflur Dafydd, boalfwanitan un Okofûwêt 2009 bon Y Lolfa.
Un da Eisteddfod Genedlaethol Cymru Meirion a'r Cyffiniau 2009, da sumtuv fahnkitan da Gwobr Goffa Daniel Owen an £5000.
Ad blocker interference detected!
Wikia is a free-to-use site that makes money from advertising. We have a modified experience for viewers using ad blockers

Wikia is not accessible if you've made further modifications. Remove the custom ad blocker rule(s) and the page will load as expected.