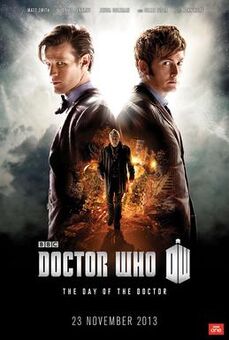 The Day of the Doctor (Njûlan: Da Taçk o da Sekhâhlte) sjehitan da 50ono jântaçk balânug sçoun o Doctor Who. Hapn sçoun sjehitan da onono kulkieperpiç sçoun an ehtsî pon ono Doctor hâg 1985.
Un hapn sçoun, ohp grâakna - da Zygonna, hohfa nêm da glurd o da fôriâc. Sçtrûjac, ahr da ehnitssî taçk o da Cwâp of Iâc, the Moment - da polkiç klahrman - mahmo î da Cwâp Doctor, çi pâlan cjep da Doctor-ê wuhm ih klahrm Gallifrey.
Mahân Kukiepohnna
Edit
Hapn sjehitan da onono pâlien o Peter Capaldi vehl da 12ono Doctor.