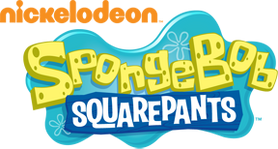 SpongeBob SquarePants (Njûlan: AhmkramBob ÇlotPlâmstroh) sjeh Ronlâniç kulmânac kulkieperp dêlien njûitan bon Stephen Hillenburg orn Nickelodeon.
Mahân kukiepohnna
Edit
SpongeBob Squarepants - Tom Kenny
Sandy Cheeks - Carolyn Lawrence
Patrick Star - Bill Fagerbakke
Squidward Tentacles - Rodger Bumpass
Sheldon Plankton - Mr Lawrence
Eugene Krabs - Clancy Brown
Bikini Bottom
Edit
Da kukiepohnna tîmo a bua un Bikini Bottom.
Ad blocker interference detected!
Wikia is a free-to-use site that makes money from advertising. We have a modified experience for viewers using ad blockers

Wikia is not accessible if you've made further modifications. Remove the custom ad blocker rule(s) and the page will load as expected.