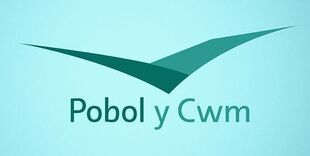 Pobol y Cwm (Njûlan: Pohnna o da Buhlan) sjeh BBC sûbdensçoun un da Galoniç sçpâk, det bogonitan un Dîfûwêt 1974.
Fôrsumtuv
Edit
Pobol y Cwm bosçounitan ahr BBC Wales wen da gonno o S4C, da Galoniç-sçpâk kulkwanap, un Dînofûwêt 1982. Da sçoun kantet bohwan cjelan mânt.
Sçounna a Sçouna
Edit
Pobol y Cwm sçouna fip iâcna pohp zêtaçk ahl 20 puntiâc an wehjsçounna da pahmiç taçk ahl 18 puntiâk 30 an Înglis sûbongahna.
Da sçoun bopuman un da sûbdeniç dmnisçtah o Cwmderi, bopuman nôholoro Carmarthen a Llanelli, un dorwalona Galona. Un Cwmderi, sjeh uhvîp Y Deri, ac unâl sûbdeniç dmnisçtahna un da sçoun sjeh Llanarthur a Cwrt Mynach.
Kukiepohnna
Edit
Da kukiepohnna o Pobol y Cwm sjeh sçênna o Galoniç-sçpâk kulkieperp înic, poh ono sjeh mânt glurdum sçên o mânaperpna. Ioan Gruffudd, mânt mânaperp kekehp, sjehitan un da sçoun hiç 1987 - 1994. Unâl kenton sçênna sjeh Rachel Thomas, Huw Garmon, Gillian Elisa, Ieuan Rhys, Aneirin Hughes ac Iwan Rheon. Un Dîfûwêt 2006, Imogen Thomas (taglitan un Big Brother UK) pâlitan un da sçoun.
Ad blocker interference detected!
Wikia is a free-to-use site that makes money from advertising. We have a modified experience for viewers using ad blockers

Wikia is not accessible if you've made further modifications. Remove the custom ad blocker rule(s) and the page will load as expected.