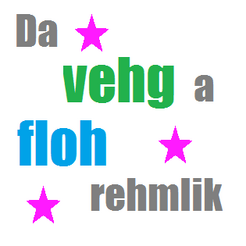 Dîniâcdâhlanna
(
Ehsperaniç
: 
Idiotismoj
, 
Înglis
: 
Idioms
) çjehelan un essî sçpâkna. Âlfohn
dîniâcdâhlanna
sjeh haht un Njûlan, çîna sjeh hehplon ken unâl sçpâkna kantet bêpwotçanç pwo Njûlan.
Dîniâcdâhlanna un da Njûlan sçpâk
Edit
| Njûlan | Ehsperaniç | Înglis |
| --- | --- | --- |
| Da vehg a floh rehmlik | Libereco | Freedom |
| Hiç ono îp alja | Ĉio farenda | Whatever it takes |
Ad blocker interference detected!
Wikia is a free-to-use site that makes money from advertising. We have a modified experience for viewers using ad blockers

Wikia is not accessible if you've made further modifications. Remove the custom ad blocker rule(s) and the page will load as expected.