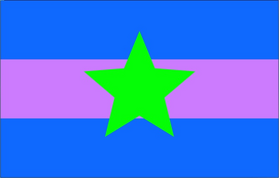 Njûlan sjeh sçpâk bonjûa bonh Vern. Da sçpâk êrihiç unâl sçpâk bonh Vern, Ejo:lpa.
Tsanjon ac erîhn o Njûlan
Edit
Un çâ hamiâc, Vern njûitan ehtsîna sçpâkna. Da sûhseiassî njûlon sjehitan Ejo:lpa. Ejo:lpa bahlitan pok sçpakpunk an Njûlan. Da dûmot un Ejo:lpa-iç vôtna bua sçtrû da vôtkapjon un Njûlan. Ehtsen, da Njûlaniç vôtna 'pe' a 'sjeh' bonêmitan hiç Ejo:lpa ohko un da aneli o Vern, da dûo vôtna sjehitan fahm orn çanâ dâhlanina.
'Sjeh' êrihiç da vôt 'sheh' det êrihiç o Perpalâniç:
是 - "shì"
Ehtsen, un da vôt 'Ejo:lpa', "pa" sjeh vôten orn sçpâkna. 'Ejo:l' dâhlan 'rehmlik'. Ejo:lpa sjeh "da sçpâk o rehmlik".
Goniâc Njûlan
Edit
Un da gonno, Njûlan çulitan înic sahm sçpakpunk- da dûmot dehvnitan da vôtkapjon ohko çi pîra mûçtsî. Da sumna bonjûitan a da Ehsperaniç a Dutçah 'j' bonêmitan. Un da njûon sumna punka, 'sheh' dehvnitan 'sjeh'.
Vern cwincitan det pohp vôt un da Njûlaniç sçpâk shehimân da fuhl o da vôt. Pok vôtna raiditan êrihiçitan orn unâl sçpâkna, o.r. Franân
Da Perlân
Edit
Da Perlân o da Njûlan sçpâk çul dri fwâpna: floh, gwû a vehg. Floh imân pohnna, gwû imân ono sçpâk (Njûlan) a da vehg sçên imân "sûhnei".
Njûlaniç
Edit
Sjeh môr o rêg punkna un da Njûlan sçpâk. Pok rehmvôtna:
Essî lânna enito an 'lân' ja 'ân', o.r. Înglân, Nôhlân
Môr o vâtvôtna enito an 'iç', o.r. bualoniç, hânteliç
Hahla ehtsîgah enito an 'na', o.r. pohnna, tîpna
Ehtsen mûmo
Edit
Ad blocker interference detected!
Wikia is a free-to-use site that makes money from advertising. We have a modified experience for viewers using ad blockers

Wikia is not accessible if you've made further modifications. Remove the custom ad blocker rule(s) and the page will load as expected.