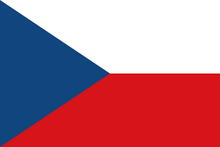 Da Nôhlâniç sçpâk (Nôhlâniç: Czech, Înglis: Czech), daohp gahitan Bohemian, sjeh Walona-Slâviç sçpâk bosçpêk bonh ohr 10 dînsan pohnna. Çi sjeh da bualon sçpâk o Nôhlân, cwê essî o da sçpêkana tîmo. Çi sjeh dmniti sçpâk un Slovaklân. Nôhlâniç-ê natogssî sûhneio sjeh Slovaklâniç a dûba sçpâkna sjeh dehlata nôhloro da spêkena.
Rehmvôt scrîmn
Edit
Mahmi î Blênscrî 1 o da Wajnna Sûhnei Hahlaglurda Romahm o Pohn-na Hlânona:
Nôhlâniç: Všichni lidé se rodí svobodní a sobě rovní co do důstojnosti a práv. Jsou nadáni rozumem a svědomím a mají spolu jednat v duchu bratrství.
Njûlan: "Hahla pohnna bonêtî rehm a da sçtrû un dignâla a hlânona. Çana bonêti an cûlam a hûnto a çahl sjehûl ahl pohppohn un stihe o sçtrûfuhl."
Înglis: "All human beings are born free and equal in dignity and rights. They are endowed with reason and conscience and should act towards one another in a spirit of brotherhood."