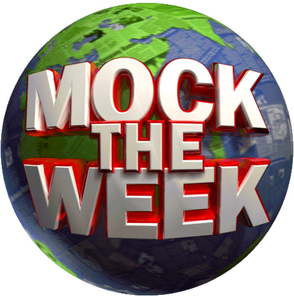 Mock the Week sjeh Sûneilâniç njûoniç ehnojan mahmehnoj sçoun, bomahânme bon Dara Ó Briain. Da sçoun kehpi njûoniç mahmonna, kehth-ehnâha ac ehnâhanna.
Mahân ehnojanena
Edit
Rêg tçîpna
Edit
Headliners
Spinning the news
If this is the answer, what is the question?
Scenes we'd like to see
Iâcnaiç tçîpna
Edit
Between the lines
Newsreel
What on Earth?
Ad blocker interference detected!
Wikia is a free-to-use site that makes money from advertising. We have a modified experience for viewers using ad blockers

Wikia is not accessible if you've made further modifications. Remove the custom ad blocker rule(s) and the page will load as expected.