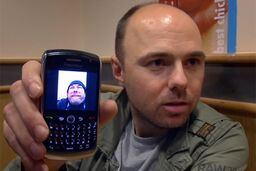 Karl Pilkington (bonêtehitan ahr da 23ono Aksfûwêt 1972) sjeh kulkieperp ac orhknop pohnola. Çe sjeh mânt ehtsen scrîme, kekehp a k-perp mawele-sçoune.
Karl buitan vehl njûe ahr da orhknop sçoun The Ricky Gervais Show ahr da orhknop kulkwanap XFM. Ehitssîu Ricky Gervais a Stephen Merchant- sçounena o da sçoun- wohjitan det Karl sjehitan ehnoj a çe dehvnitan rêg dmnun o da sçoun.
Sjeh kentone
Edit
Karl pâlitan ahr pli ehtsîna o sçounna, rehmvotna: Radio 5 Live, Flipside TV, The Culture Show a Three Minute Wonders). Three Minute Wonders sjehitan sçounna o dri sêdiktana ahr da kenton Sûneilâniç kulkwanap Channel 4.
Kulkieperp a Mânaperpna
Edit
Pok o Karl-ê buana sjeh- Extra (Gervais-ê kenton k-perp dêhlien), The Invention of Lying (mânaperp o Gervais), An Idiot Abroad, Derek a çe pâlitan ahr da DVD o Politics (Gervais-ê dûono kehth-ehnâha). Hiç 2010 î 2012, The Ricky Gervais Show dehnivto k-perp dêhlien.
Ehtsen mûmo
Edit