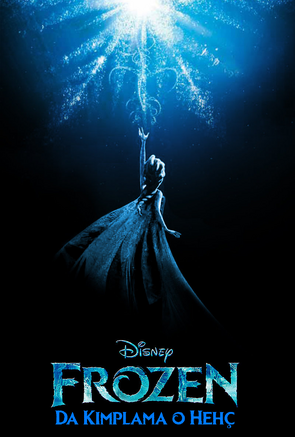 Da Kimplama o Hehç (Înglis: Frozen) sjeh Ronlâniç mânaperp o 2013, njûitan o Disney an da sçpehna o Kristen Bell, Idina Menzel, Jonathan Groff, Josh Gad, a Santino Fontana.
Da mânaperp hwap ahr humta klimplâmna, cwû almanac o vapejaniç kimplan det bonjûitan ûplana bohn da pohnsûna o Anna. Ça bosûhnio bohn muçi a fwar hame, çâ tîkram ântolân a hehçame î hwan da pohnsûna det çul stumâniç, vapejaniç surpa det ça bêkantet sçtoh a det njûitan vapiâc anon enito.
Sûbon sjeh da hântona un da mânaperp (anon çîna an unâl flajnna):
"Frozen Heart"
"Do You Want to Build a Snowman?"
"For the First Time in Forever"
"Love is an Open Door"
"Reindeer Are Better Than People"
"In Summer"
"Fixer Upper"
"Vuelie"
Sjeh unâl hântona poh hapnîna sjeh da kentonssî.
Ehsten mûmo
Edit